According to the U.S. Small Business Administration, in 1972, there were a little over 400,000 women-owned businesses in the United States. Today, that number has grown to over 13 million.
This statistic is just one example of how far women business owners have come. Despite this progress, women-owned businesses still struggle to break out in male-dominated industries.
Tested in Idaho wishes to recognize the hard work and determination required to be a female business owner as well as the inspiring women leading some of Idaho's top outdoor-recreation companies.
We spoke to three of the seven women-owned Tested in Idaho businesses about what it means to be a female in the outdoor recreation industry and what advice they have for other women who currently run or would like to run their own business.
---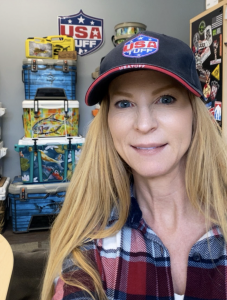 Laura Hallenberger, CEO | USATuff
Helping customers make their cooler or boat look exactly the way they want brings a smile to Laura Hallenberger's face. Hallenberger leads customer communication efforts for USATuff, which creates custom wraps for a variety of coolers and fabricates custom cooler pads and boat decking out of marine-grade material for SeaDek.
Q: What does it mean to you to be a woman in leadership in the business world?
A: "Being a woman in leadership in the business world, to me, means that I have never let anything hold me back from achieving my goals. Being successful in business and holding a leadership role in any organization, requires a lot of hard work, drive and dedication. I have never placed any sort of limitations on myself based on my gender, and I believe being a strong woman is the foundation from where I've found my strength and perseverance to set high goals and to put in the work [required] to achieve them. I grew up in a time when gender played a role in the level of success that one could expect to achieve; but, because I never subscribed to that narrative, I never let it define me or limit my success. I simply worked hard which led me to where I am today."
Q: What advice do you have for other women business owners?
A: "My advice to other women business owners is to never let anyone hold you back or stop you from achieving your business goals. Our successes or failures should not be defined by our gender but rather by our efforts and the accomplishments that we've worked hard to achieve. There is no truth behind someone telling you that you are less than or not able to achieve something because you are a woman unless you choose to believe it. In other words, your perception of who you are and what you can achieve is the only truth and reality. There is no reason you cannot, and should not, stand shoulder to shoulder with all successful business owners, regardless of gender. Always put your best foot forward, learn from your mistakes, surround yourself with good people, find and build from your strengths and remember to stop and enjoy your success!"
Q: What recent achievements and accolades has your company received?
A: "USATuff developed the concept of the cooler wrap and manufactured the first prototype in early 2015. Since then, we have developed products for over 30 major cooler brands and have become the go-to experts for all that is cooler customization. Other companies have tried to launch similar products, but we are proud to say that the USATuff product continues to be the toughest, thickest and most durable wrap on the market today. Our customers choose us because we not only care about the quality of the product we make, but we care about the service we provide."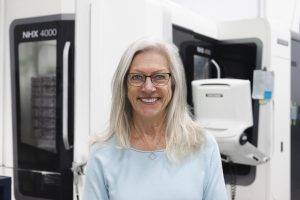 Anne Reeve, CEO | Chris Reeve Knives
Chris Reeve Knives was founded in Durban, South Africa, in 1984, and Anne Reeve has played a critical role in the business since day one. When founder and former CEO Chris Reeve was ready to retire, Anne took over the leadership of the company, continuing its upward trajectory as it introduces innovative and award-winning knives and accessories.
Q: What does it mean to you to be a woman in leadership in the business world?
A: "The knife industry is mostly male-dominated, and I have worked in it for over 30 years—first as an equal owner of Chris Reeve Knives and then as the sole owner for the past eight years. I have always held my own. My company philosophy is the pursuit of excellence in a culture of respect. I have learned to be humble enough to know when I don't have the answer, but also never thought of myself as less than the leader. I feel honored to have so much support, both locally and from the industry at large."
Q: What advice do you have for other women business owners?
A: I am not sure how well I can give advice because, thankfully, I have never had to fight up the corporate ladder or worked in an environment where women are seen as less than equal to men. My biggest advice and life philosophy: Treat others the way you would like to be treated, do business with integrity and stand your ground when you know you are right."
Q: What recent achievements and accolades has your company received?
A: "Although we never set out to accomplish it, and it sounds rather arrogant, our knives have come to represent the yardstick against which others are measured; and we have earned a worldwide reputation for the finest quality knives and outstanding customer service. Our industry gathers annually in Atlanta, Georgia, for a huge show, and it is here that the most important industry awards are announced. Chris Reeve Knives has won around 25 Knife of the Year Awards in various categories including Overall, American Made and Manufacturing Quality. We have also been awarded Best of the Best by Gray's Sporting Journal and Field and Stream Magazine."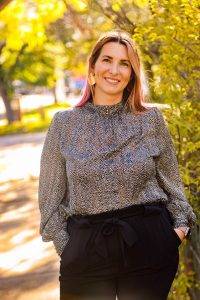 Annalisa DeMarta, Co-Founder & President | Lone Cone
Annalisa DeMarta recognizes that spending quality time as a family is important but also challenging due to the time required to get everybody ready and out the door. Enhancing those precious moments together is something she wanted to help preserve for not just her family, but others as well. That's why she and her husband founded Lone Cone—to create products that made getting out and about with family quicker and easier. Lone Cone creates products for kids—from backpacks and lunchboxes to rain and snow boots—that promote independence and allow for more family fun time.
Q: What does it mean to you to be a woman in leadership in the business world?
A: "Honestly, I don't think of myself often as a "woman leader"—just a leader—and that is a position of privilege, but it's my lived reality. I also think good leadership doesn't happen in a vacuum but as a team. Surrounding yourself with the right people (personally and professionally) can be what makes an impact on an organization's performance."
Q: What advice would you have for other women business owners?
A: "Go with your gut. Lean into your instincts. I spent years second-guessing my decisions and thinking other people were more capable than me because of their experience or academic institution. At some point, I realized I knew my industry and business better than anyone and I should perform as such. No one cares more than you do about your business. Remember, you are the orchestra conductor and know the entire symphony while the woodwinds only know their contribution. Lots of people have advice or thoughts, but as the leader, you know it all."
Q: What recent achievements and accolades has your company received?
A: "Lone Cone received Outside Magazine's Top 50 Places to Work in the U.S. Award in 2020 and 2021. It has also made the Inc. 5000 list four years in a row (2016-2020) and has been named an Idaho Best Places to Work for 2018, 2019 and 2021."
---
Learn about some other inspiring Tested in Idaho women business owners below.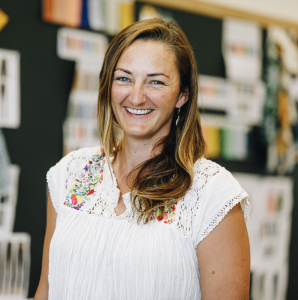 Cassie Abel, Founder & CEO | Wild Rye
When Cassie Abel identified a gap in the outdoor-recreation industry—that finding comfortable, versatile and practical clothing for the outdoors was a challenge—she knew she had to do something about it. So, she started Wild Rye to design outdoor apparel for women that was built for the elements but was also flattering and cozy. It's this commitment to inclusivity and empowering women of all shapes and body types that drives Abel's leadership.
Abel was also recently included on the Forbes Next 1000 list. The Next 1000 is a year-round initiative that showcases sole proprietors, self-funded shops and pre-revenue startups in every region of the country. Read more about this recognition here.
Joann White, Co-Founder | Tiffany Glove Company
Joann White, along with her husband Bill, has been designing and creating rodeo gloves since 1974. From White's leadership, Tiffany Glove Company is now the number-one bull-riding glove company in the world and her team prides themselves on quality genuine leather gloves fitted perfectly to every customer's hand.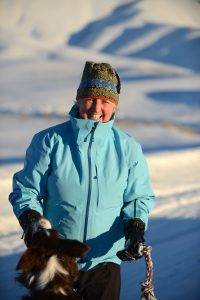 Jytte Mau, Founder | JYTTE
Born in Denmark and raised in Canada, Jytte Mau loved knitting, skiing and being in the great outdoors. When she grew up, Mau decided to combine her passions and start a company making merino wool beanies for other outdoor enthusiasts. Over 35 years later, JYTTE beanies are known worldwide, and Mau prides herself on using high-end materials that she can proudly label "Made in the USA."
Megan Murphy Lengyel, Founder | SQN Sport
After a successful visual arts career, Megan Murphy Lengyel channeled her artistic side to start SQN Sport—a luxury women's activewear company. Featuring minimalist and contemporary designs that work for dressing up or down, Lengyel's products are the perfect ensemble for mixing, matching and layering.
Tested in Idaho is proud to partner with these amazing women leaders and their companies. Learn more about these brands and their products here.