Idaho is home to diverse landscapes ranging from forests, mountains and high desert to rivers and lakes, and ranks high in the country for both wilderness acres and navigable miles of whitewater. This access to open and wild spaces not only draws outdoor enthusiasts from all over the world but has also inspired entrepreneurs and existing companies to launch or move their outdoor-recreation businesses to a place where they can develop and test their products in their own backyard. Come along as we meet these companies and learn what makes Idaho so unique and crucial to their business.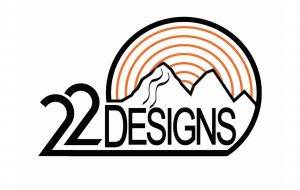 22 Designs is headquartered in Driggs, Idaho, near the Teton Range in eastern Idaho. It's here, surrounded by glorious ski country, where owners Chris Valiante and Collins Pringle, and their team, manufacture and distribute telemark ski bindings. Read our conversation with Valiante, who expands on why Idaho is the perfect playground to create and test 22 Designs' products.
Q: What spurred you to locate your company in Idaho, and what characteristics or accessibility to resources factored in your decision?
A: "We had the business for a couple of years in Jackson, Wyoming, and part of the move was [because it was] just too expensive—rent and everything over there. Once we moved here, we really fell in love with the small community and the small-town atmosphere; but at the same time, Driggs has everything we need and there's still reasonable access to a [larger area] like Idaho Falls.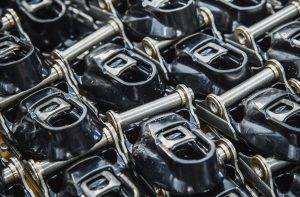 Idaho also has great shipping channels. In general, Idaho is a business-friendly state, and we have plenty of mountains to test our ski bindings and to have connections with our customers. Some of our customers live here; but also, we produce something that we can ship around the country and export around the world."
Q: You had the whole Northwest to choose from. Did you consider other places before deciding on Idaho?
A: "Not really. I mean, it was a pretty short move [to Driggs]—just over the hill—and we still have the Teton Mountains. Idaho is, generally speaking, a pretty affordable place to live. That was really the key, I guess—an affordable place to live and to create a small business."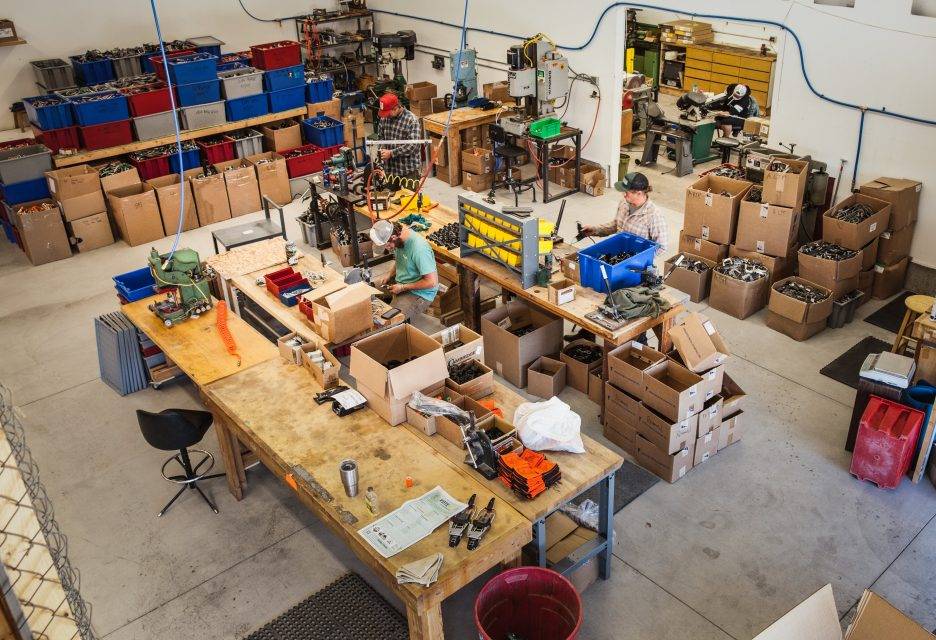 Q: What has your experience been since relocating to Idaho?
A: "It's been great! I mean, we've grown the business. We have moved several times—each time expanding the size of the building a little bit. We've been in our current building for about a year and a half now. It's been a good place for us, absolutely.
[The business] is probably like eight to ten times bigger now. Our footprint is certainly quite a bit bigger too. I have a business partner, Collins Pringle, and we have two year-round employees. We'll be looking to add a third this coming year and then we also have a few seasonal employees that assemble bindings.
All our parts are made in the U.S. We've been slowly trying to get more parts from within Idaho, and that helps with shipping, time and costs as well."
Q: From both business and personal standpoints, what is your favorite thing about Idaho?
A: "Personally, just the Idaho outdoors. The mountains and rivers and everything in between—the valleys are just so beautiful. We love to travel throughout Idaho.
Business-wise, we had 22 Designs in a business incubator for about seven years, which was run by the City of Driggs. We've [received] support from [State Trade Expansion Program (STEP)] grants and to [attend] a trade show in Europe to help expand our exports, and that's been successful.
We actually got a grant through an office in Idaho to get solar panels put on the roof of our new building this year. It's a good balance of small-town living, but with access to the markets and shipping that we need— [in addition to] low costs of living and doing business."
Q: Where is your favorite place to recreate in Idaho?
A: "I like to go hunting in the Snake River Range, but I think my favorite would have to be the Middle Fork of the Salmon River. I've gotten to [raft it] twice and it's pretty tough to beat."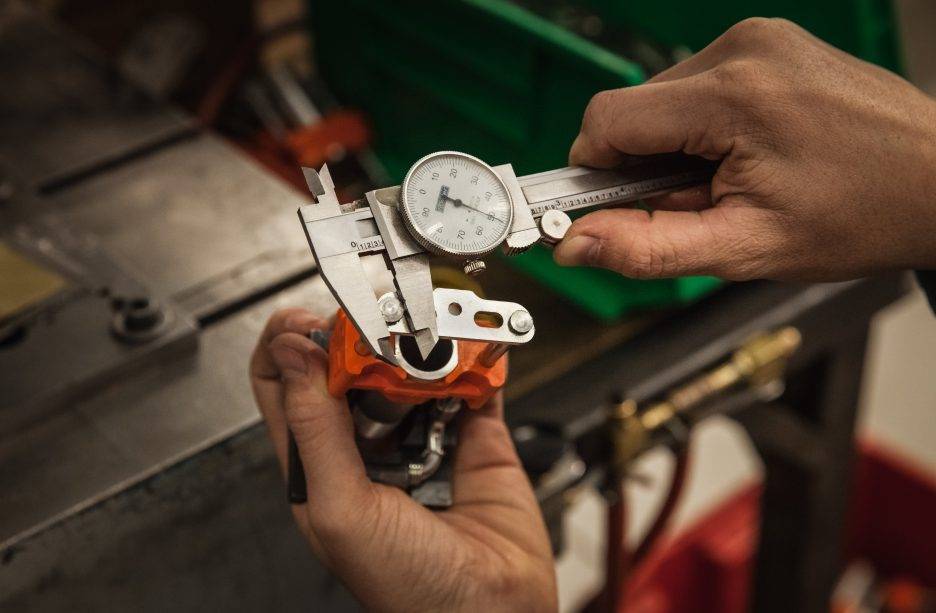 Q: For visitors who have never been to Idaho, what's one thing you think they must do or see while they're here in the Gem State?
A: "Skiing! We have some great ski areas locally, and really in every corner of the state. I think that's why there are so many skiers here, and we get good snow."
Q: Do you have a favorite place to ski?
A: "I have a pass at Grand Targhee Resort, but I've skied at Lost Trail which is also really fun. I also had a great trip to Soldier Mountain, which is a smaller area and kind of a hidden gem."
For more information about 22 Designs and their telemark bindings, visit their company profile. Then check out all Tested in Idaho's amazing companies that test their products here in Idaho.