Idaho is home to diverse landscapes ranging from forests, mountains and high desert to rivers and lakes, and ranks high in the nation for both wilderness acres and navigable miles of whitewater. This access to open and wild spaces not only draws outdoor enthusiasts from all over the world but also inspires entrepreneurs and existing companies to launch or move their outdoor-recreation businesses here, where they can develop and test their products in their own backyard. Come along as we meet these companies and learn what makes Idaho so unique and crucial to their business.
Pinch Outdoors, in Boise, Idaho, is famous for its bulletproof Pinch Pocket Kindling. Inspired by outdoor adventures in beautiful and remote Idaho locations, owner Marshall Nichols now offers survival kits to ensure you're set for any situation. Below, Nichols explains why Idaho is the perfect playground to create and test his products.
Q: What spurred you to locate your company in Idaho and what characteristics and accessibility to resources factored into your decision to locate your business here?
A: "It wasn't really a question of resources. My family has lived here since '88, so I grew up here. My brother and I always hiked and hunted and fish all over the place. The existence of the product came from here and from those actions and activities."
Idaho is less of a choice and more just our lifestyle. It's what we've always done.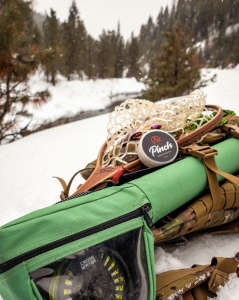 Q: What has your experience been running your business and selling your product in Idaho?
A: "It's a lot more friendly than I expected. My focus has been on more places where its most likely to be used like general stores in Yellow Pine, or Challis, or places like Grangeville. I've been focused on getting our products out to places where, if somebody forgot their necessities, they're there. So, this next year, we're going to be building a little bit more into larger stores in Boise, Moscow and Pocatello. But the calls that I've made to these places always surprise me. Every time I just cold call people… they're always very friendly and they're open to my suggestions. I send them a sample to start with and I usually almost always get a call back for an order.
Idaho has got a characteristic that not a lot of other places have anymore. It's more handshake agreements, no B.S. So, if I send them a sample and it doesn't work, they're not going to call me back. It's not about money. It's about how does it function, and I appreciate that. This is what I built this business completely around. If I'm going to put something out that doesn't work for me morally, or physically, then it doesn't work for me. And I think most of the people in the state agree with that."
Q: What is your favorite thing about Idaho?
A: "The pace of life. I spent four years in Italy in the Air Force and it's calmer. It's more like a European lifestyle in a way."
Q: What's your favorite place to recreate?
A: "Oh, the Frank Church, hands down. It's so huge – the Frank Church, Selway Bitterroot – that section of Idaho. That's one of the reasons I'm trying to get up in those areas too. You're on your own. There are thousands and thousands of square miles where you can just get lost. There's nobody there. There's no help. It's all self-reliance. I love spending time out there."
Q: What's your favorite activity?
A: "So, out in the Frank Church, it's strictly camping. I love visiting the mountain lakes and going fishing, just spending a couple of days with nobody around. Soldier Lakes is another good example of how you can pick pretty much any spot out there to lay down a tent, and you might see two people over two or three days."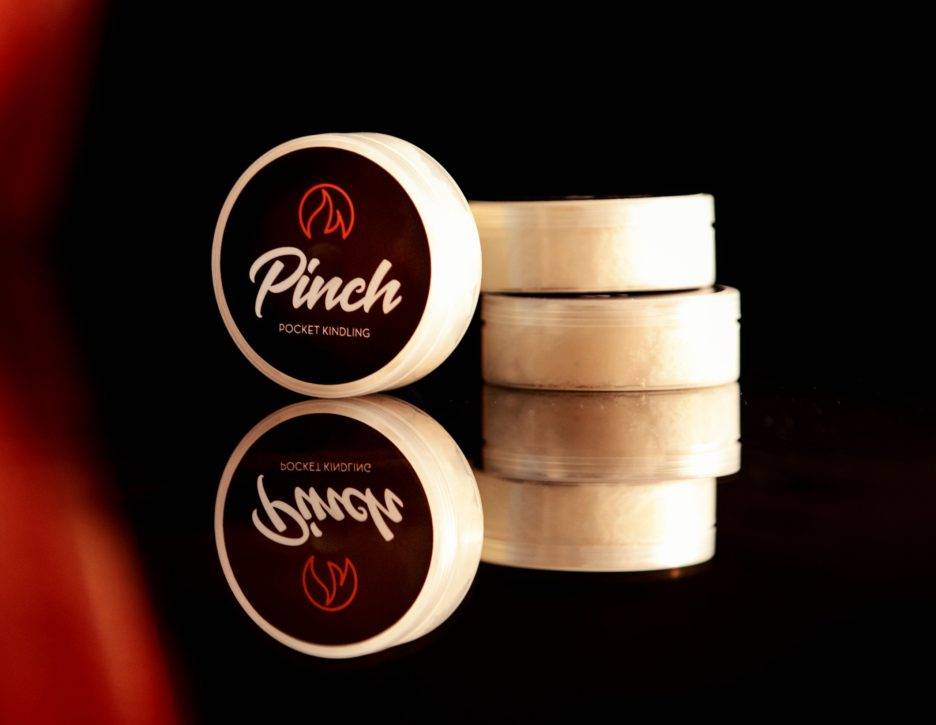 Q: For visitors who have never been to Idaho, what's one thing you would recommend they must do or see when they're here?
A: "I would say go to McCall for sure. Go to the Payette River, and visit the lake and mountains up there. I would also say go visit the historical, really cool things like Silver City. And definitely visit Lake Pend Oreille, go get up to Northern Idaho where it's beautiful. You can't go anywhere without seeing something awesome."
Marshall also says he loves how easy it is to collaborate with other companies in Idaho. His Pinch No BS Kit features survival essentials like Pinch Pocket Kindling, strike-anywhere matches, razor blades, zip ties, and more all packaged in a three-liter dry bag. Marshall partners with another fellow Tested in Idaho company, DMADA Creative to supply his dry bags.
For more information about Pinch Outdoors and their Pinch Pocket Kindling, visit their company profile. Then, check out all Tested in Idaho's amazing companies that test their products here in Idaho.