In what was one of the largest shows to date, the 45th Shooting, Hunting and Outdoor Trade (SHOT) Show boasted over 13.9 miles of aisles over four days and had more than 52,000 industry professionals in attendance.
The Shooting, Hunting, Outdoor Trade (SHOT) Show is the exclusive tradeshow for the arms and ammo and outdoor recreation industry. Held annually in Las Vegas in January, the event is closed to the public, creating an ideal environment for outdoor-recreation companies looking for fresh concepts and new products as well as the opportunity to network with other businesses and explore collaboration possibilities.
The Tested in Idaho team spoke with a few of the Tested in Idaho partner companies that attended the event. In total, nearly 50 Idaho companies exhibited at the trade show and many others attended.
Anne Reeve, CEO of Chris Reeves Knives is a long-time show participant, attending for nearly 25 years.
Reeve said she continues to return to the show as it's an important opportunity to gain exposure in their industry and see and be seen by potential customers, retailers and dealers.
"We had an excellent show," Reeve said. "We are fortunate that we met potential dealers and made a variety of contacts."
Reeve also attended the Idaho Reception, an event hosted by the Idaho Department of Commerce that brings together Idaho attendees from across the state for an evening of networking.
"We always make new friends at the event," Reeve said. "We thoroughly enjoyed the reception, and the food was excellent."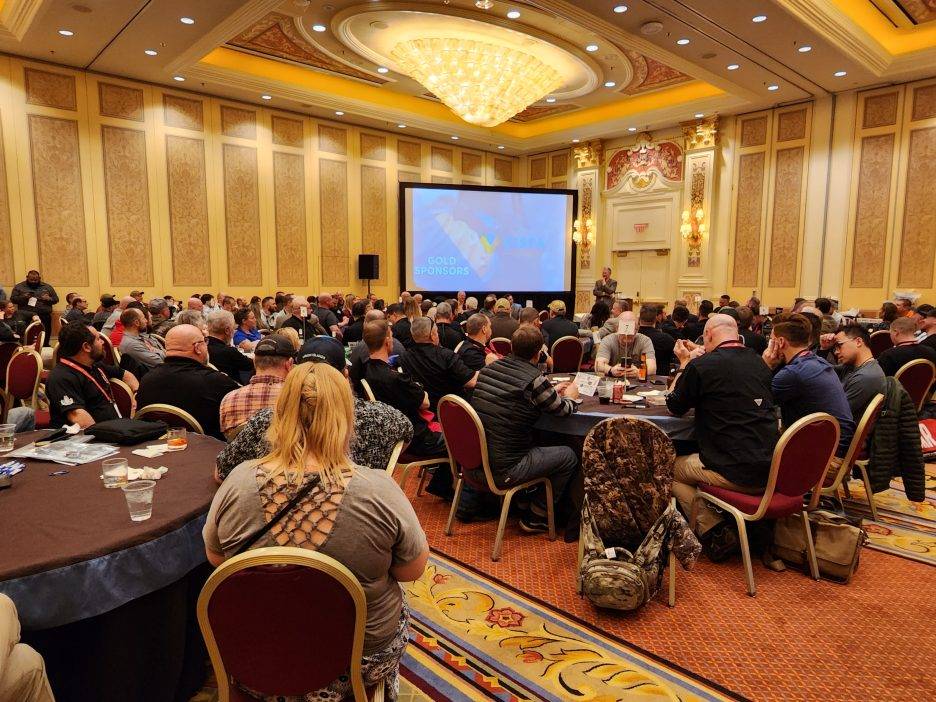 Sandi Little is the Chief Operations Officer for Alien Gear and said this year stood out amongst the other eight years she's attended the show.
"Compared to years past, we felt that this year's SHOT Show had better foot traffic, and as a result, we were able to connect with more potential customers and partners," Little said. "Additionally, we felt that the connections and partnerships being built were stronger and more meaningful. We had more productive conversations with attendees who were interested in our products and the services we provide. Overall, we were pleased with the level of engagement we experienced at the show, and we are confident that we made valuable connections that will help us grow our business moving forward."
Little said she's continued to return to the show as it provides the unique opportunity for their company to stay up to date on the latest industry trends, product innovations and competitor strategies.
"It provides us with the opportunity to showcase our products and services to a wider audience, connect with potential customers and partners and build relationships with others in the industry," Little said. "Overall, SHOT Show is a critical event for us to maintain our relevance and position as a leading player in our industry."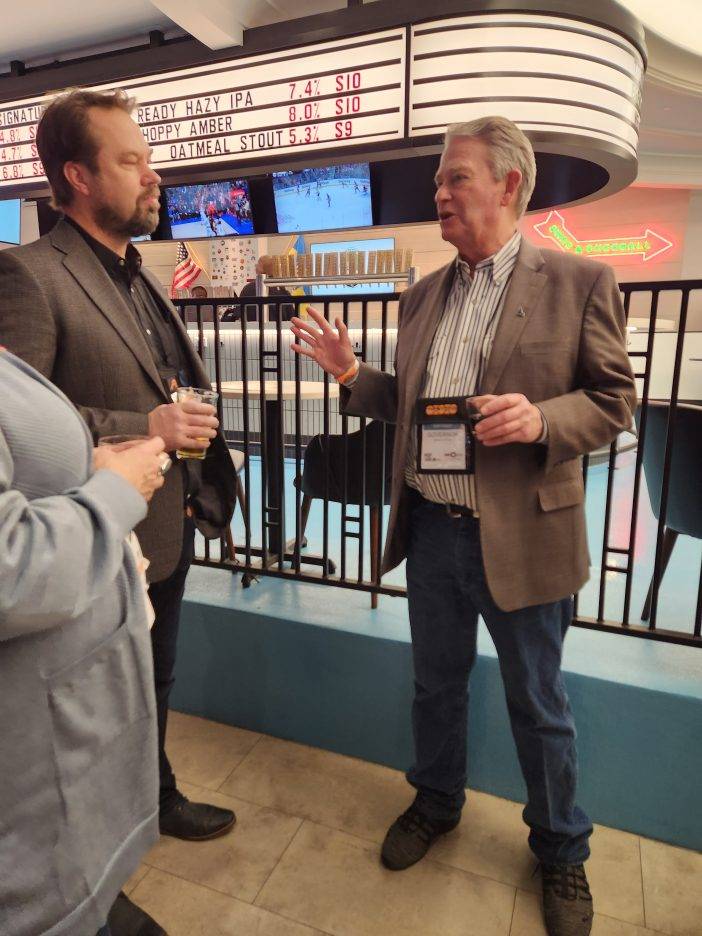 Brad Sponenburgh CEO of ROKMAN Waterproof, is a relatively new SHOT Show attendee but said their team looks forward to attending every year.
"Every year our connections compound on the year prior, and to date, the SHOT show this year has been the most effective show we have had in terms of making solid connections and doors opening," Sponenburgh said.
Sponenburgh said that as a result of the connections they made during the show, they've already seen a bump in sales with agreements being made with small local companies, big box retailers and military from all over the world.
Although these connections are critical for his company, Sponenburgh said some of the best connections he's made at the show have been with fellow Idaho companies
"We value and appreciate Idaho-born and raised companies," Sponenburgh said. "We support Idaho companies and feel that support right back. This show helps us connect with and rekindle relationships with Idaho companies."
Barry Cohen, founder and CEO of Time Concepts which produces ProTek Watches, attended the show to promote his new product line but left the show with increased interest and new connections.
He said the show provided a chance to promote their new brand, but also access new opportunities for his business.
With a very successful SHOT Show 2023 reaching a conclusion, planning for SHOT Show 2024 is already underway and set to take place January 23 – 26 in Las Vegas.
To learn more about Idaho's participation in SHOT Show and the Idaho Reception please contact us at jenny.hemly@commerce.idaho.gov
Read about last year's event here.