Idaho is home to diverse landscapes ranging from forests, mountains and high desert to rivers and lakes, and ranks high in the nation for both wilderness acres and navigable miles of whitewater. This access to open and wild spaces not only draws outdoor enthusiasts from all over the world but also inspires entrepreneurs and existing companies to launch or move their outdoor-recreation businesses here, where they can develop and test their products in their own backyard. Come along as we meet these companies and learn what makes Idaho so unique and crucial to their business.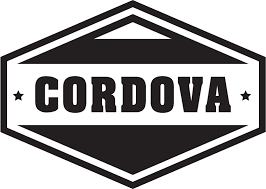 Born to combat conditions found in the rugged Alaskan wilderness, Cordova Outdoors introduced tough and reliable coolers to serve the demands of the commercial fishing industry. With a disdain for mediocrity, a former Navy SEAL and a backcountry pilot proudly built Cordova in Idaho to empower good people to produce great gear that customers can depend on for a lifetime. Hear from co-owner Gentry Jensen on why Idaho is the perfect place to create and test their products below.
Q. What spurred you to locate your company in Idaho and what characteristics and accessibility to resources factored into your decision to locate your business here?
A: "What spurred us to locate to Idaho was access to a quality workforce, a business-friendly regulatory environment, and the fact that our co-owner Jason Galloway calls this state home."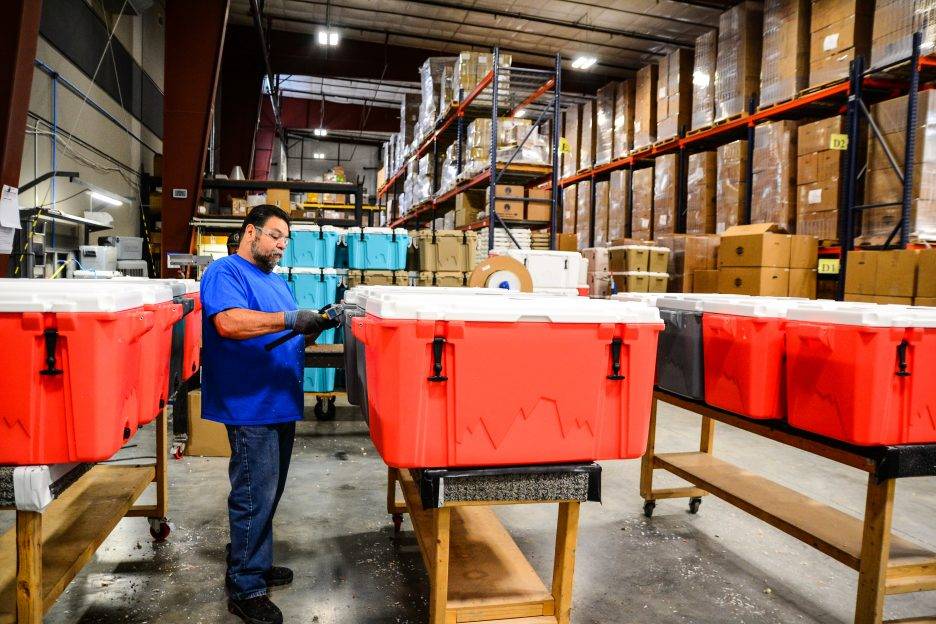 Q: Did you consider other places before choosing to locate your business in Idaho? Why did you ultimately choose Idaho over those locales?
A: "No, we didn't consider other places to locate our business. Not only was the cooler manufacturing facility already set up here, but it is a center of gravity for talent in the Pacific Northwest. It has a larger labor pool and is more centrally located than a place like Spokane or Reno."
Q: What has your experience been since relocating to Idaho?
A: "We originally outsourced several steps in the hard cooler manufacturing process but have since brought it all in-house. Our experience has been that by making things ourselves, we can take more pride in what we do, which results in a higher quality product. Idaho really has a strong entrepreneurial spirit that drives ownership and fosters a "go get 'em" attitude. "
Q: What are your favorite things about Idaho?
A: "Idaho has incredible access to outdoor recreation, a friendly population and neighbors that will "lend a hand." Most of the population appreciates and respects the wonderful nature this state has, which results in most places remaining pristine. The cherry on top is truly the business-friendly ecosystem."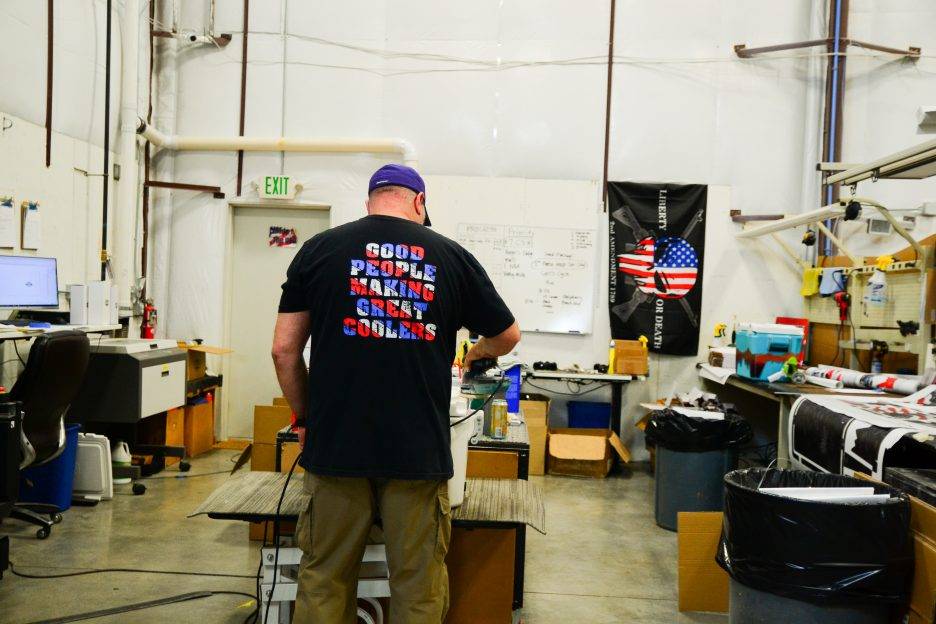 Q: Where is your favorite place to recreate in Idaho?
A: "A favorite place to recreate is Stanley, Idaho for its backpacking, camping, world-class rafting, and climbing. Additionally, McCall, Idaho is the perfect place for boating, mountain biking and a small-town charm. Finally, Boise, Idaho is great for camping, floating the Boise River, or walking the foothills."
Q: For visitors who have never been to Idaho, what is one thing they must do or see in the Gem State?
A: "The Sawtooth Mountains. I am hesitant to write this because I selfishly want to keep them all to myself, but watching the sunset hit the Sawtooth mountains, particularly Thompson Peak, from the shore of Redfish Lake, is a core memory in my own life. To gift that experience to someone else for the first time makes me happy! You can thank me later."
Q: What's one misconception people have about Idaho that you have to correct the most?
A: "The potato fields. I have yet to drive by a farm and know that potatoes were growing there. Great marketing was done in the 30s by the Idaho Potato Commission, which was put in charge of promoting and protecting the famous "grown in Idaho" reputation. We are also trying to protect our "grown in Idaho" seal, so we tip our hats to them!"
For more information about Cordova Outdoors, visit their company profile or follow them on Facebook or Instagram. Then, check out all Tested in Idaho's amazing companies that test their products here in Idaho.