Idaho is home to diverse landscapes ranging from forests, mountains and high deserts to rivers and lakes, and ranks high in the country for both wilderness acres and navigable miles of whitewater. This access to open and wild spaces not only draws outdoor enthusiasts from all over the world but has also inspired entrepreneurs and existing companies to launch or move their outdoor-recreation businesses to a place where they can develop and test their products in their own backyard. Come along as we meet these companies and learn what makes Idaho so unique and crucial to their business.
AIRE is headquartered in Meridian, Idaho. Since 1989, AIRE has become an industry leader in whitewater rafts. Every inflatable raft, cataraft, kayak, canoe and river tube made by AIRE is crafted and tested in the world's best whitewater found right here in Idaho. Read our conversation with AIRE's Art & Marketing Director, Alex Aldecoa, on why Idaho is the perfect playground to create and test AIRE's products.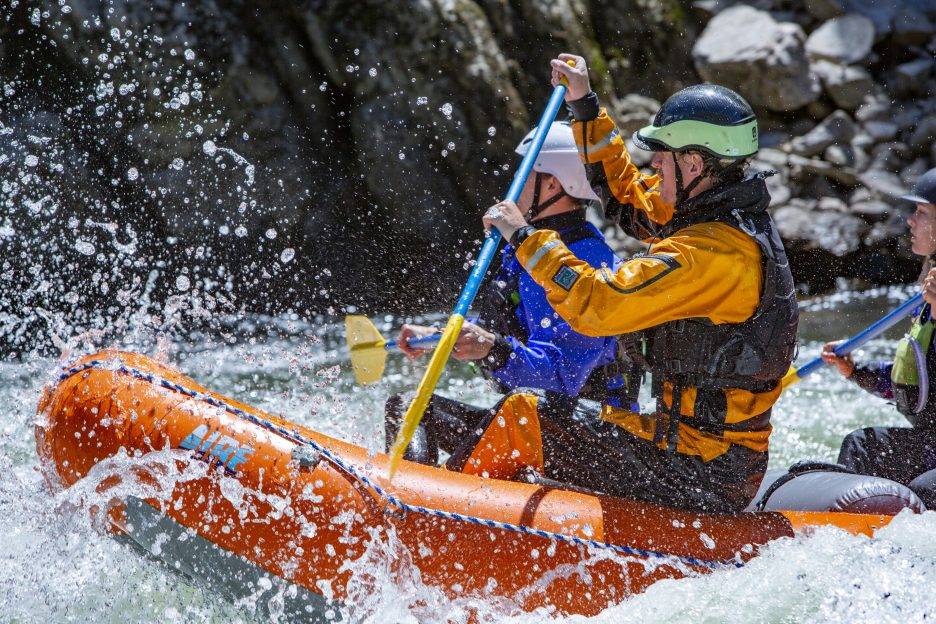 Q: What spurred your company to locate in Idaho? What characteristics or accessibility to resources factored into the decision?
A: "From my understanding, it was kind of all the above. All three of our founders came from other whitewater companies, all located within Idaho. With Idaho being the whitewater state, it was super important that we were able to test our products relatively quickly as well as have access to the community of floaters to get their opinions as well. I think that was huge. Then, as I said, [the founders] are local here. They were all able to meet within the whitewater community in one way or another and link up that way."
Q: What has your company's experience been doing business in Idaho?
A: "Overall, it's been great. We are the whitewater state and being able to manufacture products here and test them has been awesome. It's also kind of nice to say that we are U.S. made and the fact that we're in a smaller town in Idaho that people don't really know of. It's been very beneficial to make sure that our products are coming from a place where we do personally test them… We're not just sending them out to other people to do so. As for our other businesses – our fly-fishing brand and our environmental brand – it's nice to be able to have access to the rivers for practice, making sure our flood diversion tubes are prepped and equipped to handle some of the water from flooding rivers. With all the new construction, it's quite nice to be able to have access to those people who can use our spill containment berms as well as water bladders and things of that nature."
Q: What is your favorite thing about Idaho?
A: "I grew up here. The outdoors is probably my favorite thing, obviously. That's why I'm in the outdoor industry. It's hard to get away from. It's definitely something when you can drive pretty much two hours in any direction and be in a beautiful location whether it's on the river, up in the mountains skiing or hiking, more desert area where you have city rocks for mountain biking, and things of that nature. I would say the outdoors in general is why I'm here and why most of my coworkers are here as well."
Q: Do you have a favorite place you like to go to recreate or a favorite activity?
A: "Personally, I'm spoiled, and I really love the Middle Fork and the Main Salmon River. Not everybody has been able to access that… It's just so quiet and nice to get off the grid. I also love going up north and skiing my home mountain of Schweitzer. I think in the rafting community, the Grand Canyon is a goal river. If you get invited, you should probably figure out how to make it happen."
Q: For visitors who have never been to Idaho. What's one thing that you think they must do or see in the Gem State?
A: "Obviously, any of our rivers! If they drive North, they've got Bear Valley, Cascade, and all those other places to get on the river for a day. That's always something to experience.
Stanley is probably one of my favorite cities nearby where you have access to all of the high mountain lake hikes."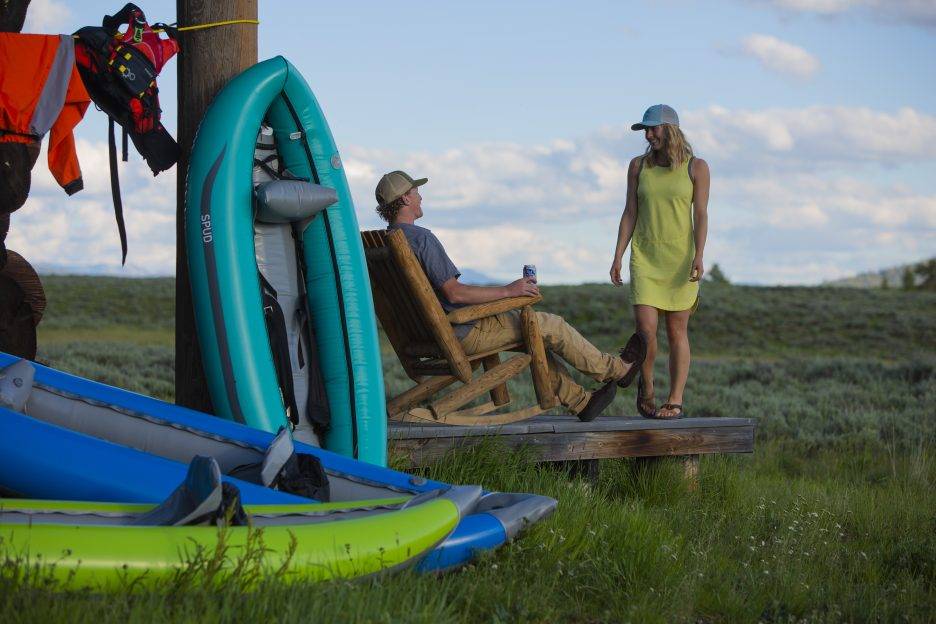 Q: What is one misconception people have about Idaho that you feel you have to correct the most?
A: "I lived in the South for a while and when people learned that I was from Idaho, all they knew of was the Blue Turf and potatoes. They don't know that we have this amazing outdoor space. So, when most people think of the outdoors, they think of Montana or Washington. I think Idaho gets missed in that a little bit. Obviously, we're more than just potatoes. Some places think that's what we're known for, but for the most part, we have access to a lot of outdoor opportunities as well."
For more information about AIRE and its whitewater products, visit its company profile. Then check out all Tested in Idaho's amazing companies that test their products here in Idaho.