We are right in the middle of peak week for viewing fall foliage. It's time to get outside and get leaf-peeping! Here are a few essentials from Tested in Idaho companies to make sure you are set to hit the hills and catch all the fall sights.
The colder months shouldn't deter you from getting outside – but did you know 40 to 50% of body heat is released through the head? Lock that heat in with a Mini Vert Beanie from JYTTE. These beanies are 100% merino wool with a polyester micro-fleece inner band.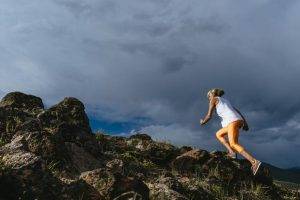 Finding activewear that's comfortable, breathable, functional and warm seems nearly impossible. SQN Sport answered the call with their capri. These leggings have a no-slip high-rise waist with pockets inside and out.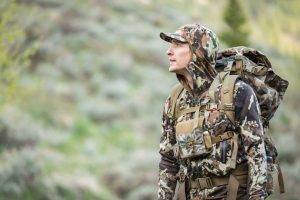 First Lite Sawtooth Hybrid Jacket
Hiking the Idaho hills and mountains is guaranteed to get your blood pumping! The Hybrid Jacket from First Lite is designed to provide warmth and breathability. This jacket is body-mapped to preserve core body temperature to keep you comfortable no matter what hill you're tackling.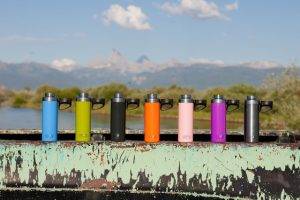 Liquid Hardware Sidewinder Water Bottle
Everyone needs a friend that reminds them to stay hydrated. If you don't have one, we'll be that friend for you. Whether you're keeping your liquids hot or cold, the vacuum insulated Sidewinder Water Bottle from Liquid Hardware is your go-to bottle. These bottles come with patented 360 Magnetic Lid Port technology, so you never misplace the lid. This bottle is guaranteed to keep your liquids at whatever temperature your heart desires.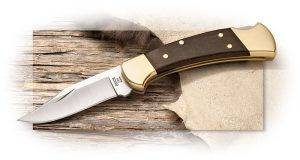 During any outdoor adventure, it's important to prepare for any situation. Having a pocketknife handy can help in many situations – even if it's just to open the packaging on your Kate's Real Food bar. The 112 Ranger Knife from Buck Knives is a great gift for any outdoorsman or woman. Plus, this knife is customizable to make for a practical and personal gift.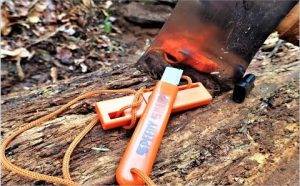 Speedy Sharp Fire Starter & Sharpener
Whether you're starting a fire to stop and enjoy the sights for a while or needing a little touch up on your blade, Speedy Sharp will come to your rescue in more than one way. The sharpener/fire starter combo should be on every adventurer's list.