Creating the ultimate Backcountry Tools with Renegade Outdoor
Renegade Outdoor creates handy, versatile products for outdoor enthusiasts that don't cost an arm and a leg. Founder and backpacking enthusiast Travis Dean—a mechanical engineer and owner of a product design firm in Meridian, Idaho—became inspired to develop his own outdoor products when the wilderness tools he was using weren't meeting his expectations.
With a notebook full of product ideas, Dean narrowed his focus to creating two compact, useful and affordable adventuring tools: the UltraFire Knife and the MicroLight Saw.
The UltraFire Knife uses a standard utility blade, but its design is what truly sets it apart from the competition. The knife features a lightweight nylon handle, a snap-on sheath and a fire steel rod so users can use the back of the knife to create a fire. So, you get two of the most important survival tools in one package weighing less than 20 grams.
Similarly, the MicroLight Saw lives up to its name with a featherweight yet sturdy design, making it the perfect tool for backcountry, light-duty firewood cutting or bush craftwork.
Unlike your typical knives and saws, Renegade's versions are made using 3D printing technology rather than traditional injection molding. This allows the company to make lightweight, durable products that perform in the wilderness and respond to customer demand quickly while also saving on tooling costs.
"Our goal is to provide niche products that are unique and useful, but also offer great value because of their price point," Dean explains.
Dean acknowledges Idaho's influence on the inspiration for Renegade Outdoor. "I don't think these products would exist if I wasn't in Idaho, Dean remarks. "[It's] because of the access to the outdoors, and the fact that outdoor activities are such a big part of the Idaho culture," he adds. "Even if you're not an avid outdoors person, you probably know someone who is."
It's for this reason Renegade Outdoor is tested in Idaho. Learn more about the company and its products here.
MORE RENEGADE OUTDOOR
Follow Renegade Outdoor on Facebook Instagram @renegade_outdoor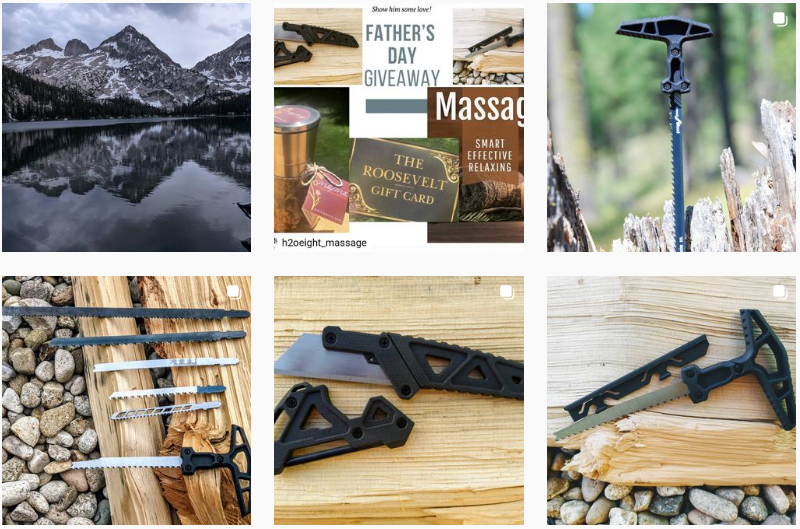 Website
Region
Southwest
Location
Meridian, Idaho
Category
Accessories