When Lynn Hodges encountered the need for a cargo rack on his motorcycle, he knew the best way to get what he wanted was to build it himself. Between automation jobs, Lynn spent his time designing the first billet aluminum cargo rack. The thrill of that first build morphed into the design of cargo racks for other models and the rack popularity led to a full suite of off-road trail riding necessities including the billet aluminum kickstand and spark arrestor. Pro Moto Billet was born.
Pro Moto Billet, based in Nampa, Idaho, designs and manufactures accessories for motorcycles, with a focus on off-road and trail riding. The Pro Moto Billet umbrella includes two product lines: Fastway for two-wheel accessories, and the newly-launched Sector Seven for four-wheel and off-road accessories.
Whether you're saving your knuckles with a bar-clamped handguard, steadying your bike with the "granddaddy of all motocross kickstands" or preventing high speed shimmy with a Fastway steering stabilizer, the quality of Pro Moto Billet products set them apart. Not to mention with more miles of rideable single-track trail in Idaho than any other state, their products are proudly Tested in Idaho.
MORE PRO MOTO BILLET
Follow Pro Moto Billet on Facebook and Instagram @promotobillet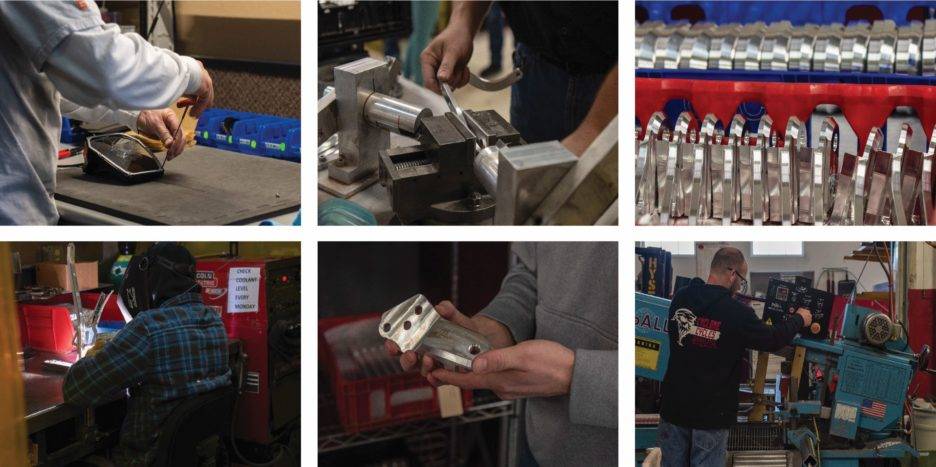 Website
Region
Southwest
Location
Nampa, Idaho
Category
Motor Sports