LaMoyne Hyde thought he was ready for retirement. Like any avid fisherman upon retirement, he went to Alaska for a month of nothing but fishing. It didn't take long for him to realize that a month in Alaska was too much fishing, even for him. Once the restlessness fully set in, he decided to start a business – a retirement business. LaMoyne's started Hyde Drift Boats and now builds and ships boats all over the world.
When he first launched in Idaho Falls, Idaho, building drift boats was a new business not only to Idaho but to most of the U.S. LaMoyne had to train every employee for the specialized kind of skills he needed, and quickly found Idaho has the right kind of employees to do the job.
Hyde Drift Boats produce a diverse line of products ranging from self-bailing boats for running the Grand Canyon to boats designed for the peaceful rivers of Idaho. They builds boats for every occasion and situation, from high wind areas to big rolling waves. They recently even started building a power drifter for when river shuttles services are unavailable.
Hyde Drift Boats are as durable as they are beautiful. They are built tough, built for comfort and built to last. LaMoyne insists on using only the highest quality materials throughout all components of their boats to ensure their boats hold their value and last for generations. Many of their boats resell for more than the customers originally paid when new!
Hyde Drift Boats are built in beautiful Southeastern Idaho, just outside of Yellowstone Park, where the big fish grow big and strong. Beyond the world class fishing, Idaho has the great labor base to provide Hyde Drift Boats with the employees they need to build their world class products. When employees have a day off, they're on the river. Most employees love to fish and LaMoyne is proud to provide an occupation that enables his team to earn a good living while doing what they love.
When customers test a Hyde Drift Boat or want to put their shiny new toy to use immediately after purchase, there are a number of superb rivers large enough to run a drift boat within close proximity. Whether you hear it from a customer, a team member or LaMoyne himself – every Hyde Drift Boats is designed with precision and proudly Tested in Idaho.
MORE HYDE DRIFT BOATS
Follow Hyde Drift Boats on Facebook and Instagram @hydedriftboats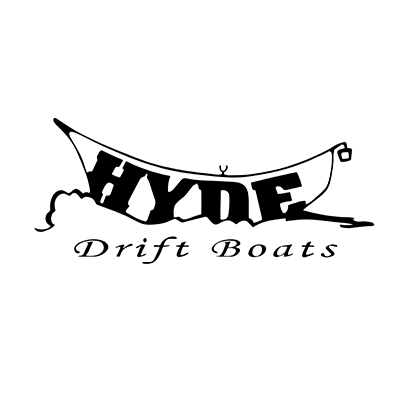 Website
Region
Eastern
Location
Idaho Falls, Idaho
Category
Water Sports