Lance Meller was on the road working as an outdoor sales rep, sleeping in the back of his truck snuggling with skis, snowboard samples and tools. He had tried countless handmade configurations of drawers and platforms in effort to organize all his gear and create a place to sleep at night. Fed up with DIY storage systems, he got together with his friend Jake, a retired finance professional, and the duo made up their minds to create the solution to their storage problem. This was the beginning of what is now the top in-vehicle storage systems on the market.
DECKED founders Lance and Jake spent nearly three years researching, designing and trying materials and layouts before perfecting the truck bed drawer storage system. Working with a manufacturer, they have been able to build a drawer system made of recycled, high-density polyethylene that is molded to a steel frame to fit a truck bed. DECKED has systems to fit a full-size and midsize trucks and cargo vans. They also offer a lineup of accessories for next level organization, like the "D-Box" toolbox, dividers, trays, locks, drain plugs and rack mounts.
Based in Ketchum, Idaho, DECKED has had no trouble finding talented, committed employees in the small mountain town. Besides sharing an office, they share a love for the outdoors and spend time exploring the slopes and trails in the Wood River Valley. Much of DECKED's crew are locals and will often load up their own trucks to test the storage systems they sell. Whether you're loading up with tools, toys or tailgating supplies, DECKED's storage systems will keep your gear organized, accessible and won't rattle around in the back of your truck. Lance, Jake and the crew are proud to offer a products that have been Tested in Idaho.
MORE DECKED
Follow Decked on Facebook and Instagram @deckedusa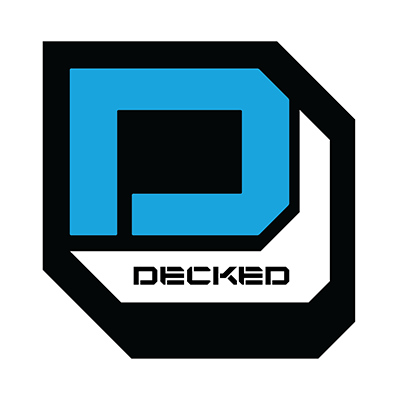 Website
Region
Central
Location
Ketchum, Idaho
Category
Accessories