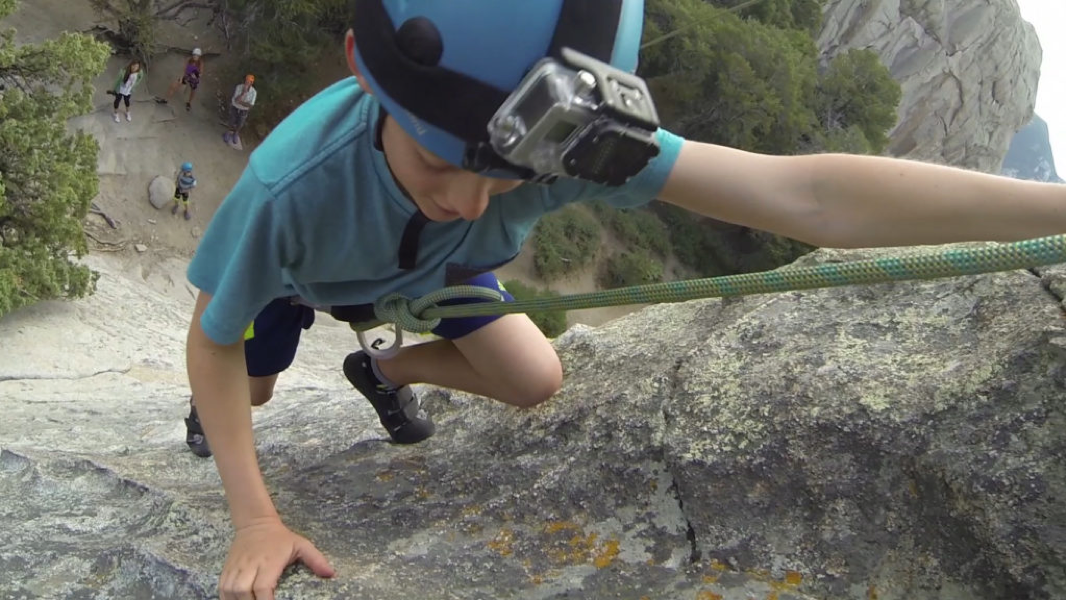 Whether you're new to rock climbing or a seasoned veteran, Idaho's rugged, diverse geography offers a playground of traditional, sport, top-rope and bouldering for all levels. Here's a roundup of four great climbing destinations from each part of the Gem State.
1. Q'emiln Park – Northern Idaho
ailed as the best 5.10 and below cragging area in the Inland Northwest, Q'emiln (pronounced ka-mee-len) Park boasts 78 acres with more than 100 climbing routes. Several of the routes range 50-70 feet, so you can try more than a couple on for size in the span of an afternoon.
Getting There: Traveling on I-90 west from Coeur d'Alene, take exit 5 for Post Falls. Turn left onto N Spokane St. and cross the bridge to Parkway Road. Take a right and head into the park. Once inside the park, you'll see a sign for Q'emiln Park Trail System. The crag is directly west of the sign.
2. Elephant's Perch – Central Idaho
Hailed as one of Idaho's top climbing locations for trad climbers, the solid granite and clean lines at Elephant's Perch draw visitors from all over the world. The Perch's 1,000-foot wall features roughly 30 routes with grades ranging 5.9-5.12 that loom over the scenic Saddleback Lakes (bring your rod and license along for the trout!).
Getting There: From Stanley, take Highway 75 south 5.5 miles to the Redfish Lake turnoff. Follow signs to Redfish Lake Lodge, where you can take the boat shuttle across the lake ($12 one-way or $17 round trip). Once you're off the boat, the 3-mile approach is steep, but beautiful. Hike up the main drainage and head for the second drainage on the left after the Grand Mogul.
3. City of Rocks – South Central Idaho
With thousands of granite formations rising like buildings across the southeastern Idaho landscape, visitors quickly realize just how spot-on the City of Rocks name is for this national reserve. Offering more than 600 routes ranging from 30 to 600 feet and ratings of 5.6 to 5.14, traditional and sport climbers of all levels will enjoy this internationally renowned climbing mecca.
Getting There: From Boise, take I-84 East to exit 216 (Declo) and go south on Highway 77 to Conner Creek Junction. At the stop sign, take a right toward Almo. The road leading to City of Rocks is on the right just after passing the park's visitor center in Almo.
4. Black Cliffs – Southwest Idaho
Located near Lucky Peak Reservoir just 20 minutes from downtown Boise, the columnar basalt of Black Cliffs offers dozens of sport routes (rated 5.7 to 5.11b) for climbers of any level looking for a quick trip to some rock.
Getting There: From downtown Boise, take Warm Springs Road east for 10 miles. The Black Cliffs will be on the left before you reach Lucky Peak. Park in the lot directly below.
Planning your next climbing trip? Grab some Idaho-made gear like a Superhero Crash Pad or Posse Pack from Asana Climbing or a Krieg Chalk Bag to match your personality.