Fall is the best time of year to find a wide stretch of Idaho river, tie a fly and toss out a line. We've declared this week Fishing Week and these Tested in Idaho companies have all the gear to get you angling.
There is a definite art to fly fishing. From tying the fly to tossing the line, accuracy is the ultimate key to success. This rod is designed to offer precision when fly fishing. Place your fly exactly where you want it with great distance.
Equally as important as the rod, is the reel – but who says the reel has to be boring? Mondo Fly Fishing is the creative intersection of art, and high-performance reels. Each of their reels is decorated with bright colors and designs. So, on the very best and the very worst of fishing days, you'll always have the coolest reel around.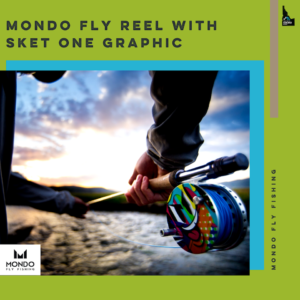 When it comes to fly fishing, an ordinary tackle box simply won't do. Your flies will get tangled, mangled and lost! Tenkara Rod Co.'s Tacky Fly Box holds up to 180 flies in an organized, compact box.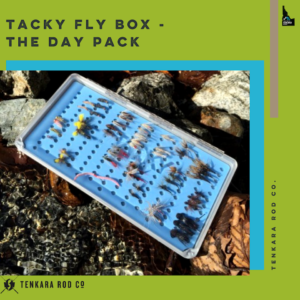 Finding a release method that is fish and fishermen-friendly is difficult. The folks at Waterworks-Lamson thought for sure there had to be a better way to remove hooks while protecting the fly, the fish, and your fingers! The Ketchum Release, named after their hometown, is just the ticket.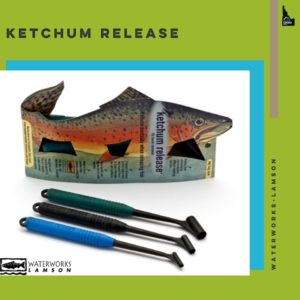 If you're a serious Idaho angler, then your fishing trips are usually an all-day experience – if not all week. A quality cooler is a staple item in any outdoor adventure. You better make sure your cooler is going to keep all your drinks cold, no matter how long you're on the water. Cordova has cooler sizes large enough to hold anything from 28 cans to 120 cans.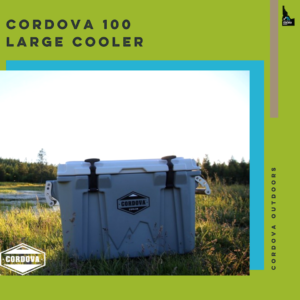 Too much sun is no fun. However, staying on top of sunscreen can be exhausting. These Fincognito shirts are protective SPF 50 shirts. They are also designed with PURE-Tech wicking technology to keep you cool while you fight the rays. Did we mention the awesome artwork that is featured on each shirt?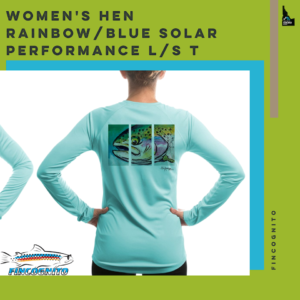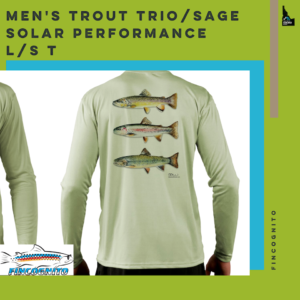 Finally, a great pair of shades are not to be forgotten! Polarized lenses are key when staring at the water all day. See straight to the bottom with these water and sweat-resistant frames from Proof Eyewear. All frames from Proof are handcrafted from sustainable sources.