Idaho is home to diverse landscapes ranging from forests, mountains and high desert to rivers and lakes, and ranks high in the country for both wilderness acres and navigable miles of whitewater. This access to open and wild spaces not only draws outdoor enthusiasts from all over the world but has also inspired entrepreneurs and existing companies to launch or move their outdoor-recreation businesses to a place where they can develop and test their products in their own backyard. Come along as we meet these companies and learn what makes Idaho so unique and crucial to their business.
Initial Ascent is located in Middleton, Idaho. Co-owners Joe and Dennis had been attending hunt and outdoorsman expos each year and noticed a need in the industry for a pack and frame that performed to their standards.
After partnering with engineering students at Boise TechHelp Group, Joe and Dennis were able to test their frame on a once-in-a-lifetime trip to New Zealand. Following that trip, they put a few more years of work behind the frame and while attending an expo in Salt Lake in 2017, Joe snuck away to sign the business up for a booth the following year.
This set the pace for developing the frame and they officially launched in February 2018. Read our conversation with co-owner Joe on why Idaho is the perfect playground to create and test Initial Ascent's packs and frames.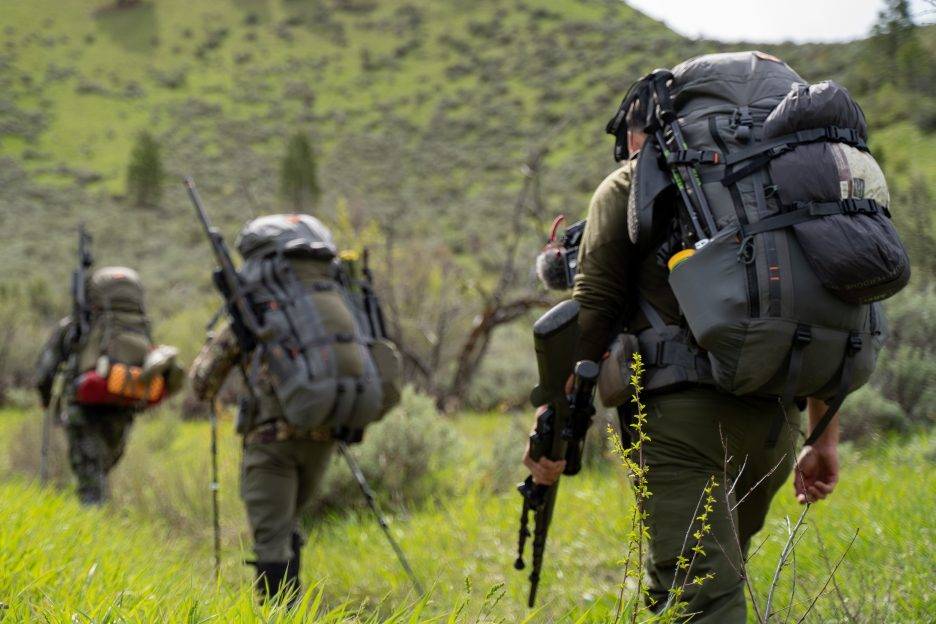 Q: What spurred you to locate your company in Idaho? What characteristics and accessibility to resources factored into your decision to locate here?
A: "This is where we live. To your point, this has been our playground. When you think about the amount of public land that we have access to, we're very fortunate to be in this state. Most places you just don't have that freedom to be able to walk out and say, 'Okay, I'm going to go north, south, east or west,' and chances are, in the state of Idaho, you're going to find public land. It's the perfect location for us 1. because we live here, but 2. it really has a wide variety of different conditions to replicate. Whether you're in deep timber, or if you're in the sagebrush, you can get out in your backyard and experience and test things out. I can be in the Owyhee Mountains from my house in 20 minutes and I'm testing product out there. It's just the perfect location for it."
Q: Did you consider other places before choosing Idaho?
A: "We moved here in 2004. Dennis moved here a few years prior to that. We're both nonnatives. When I was a little kid, I lived over in eastern Idaho, but as far as choosing other locations, we were dead set on Idaho. Most of our manufacturing is done here in the state of Idaho. We make our frames over in Rexburg. We make most of our soft goods over in Blackfoot. We make some additional soft goods here in Meridian so, we're tied into Idaho through and through."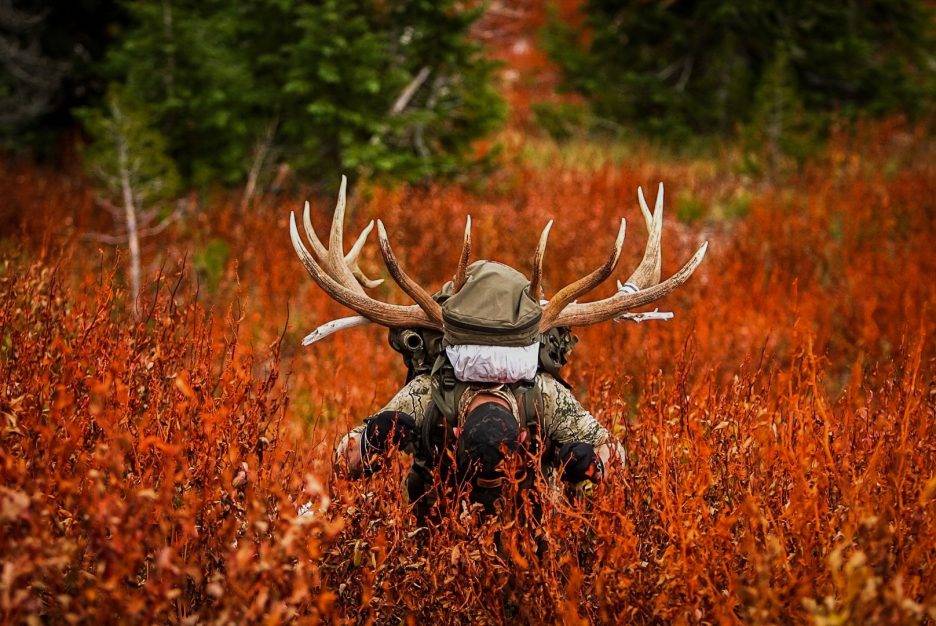 Q: What has your experience been doing business in Idaho?
A: "I would say overall, it's been great. We're all living through the challenges of labor and there's a lot of surprises. There's a lot of backpack manufacturers here in Idaho. So, it's kind of crazy how many people in the backpack industry are here in Idaho. That consumes a lot of the sewers that are out there. Fortunately for us, we've diversified, and we have multiple sewing organizations that we work with that meet our standards where we can control the quality."
Q: What are your favorite things about Idaho?
A: "I think it's the freedom to literally just pack up and go. You and I could end our conversation right now and we could be on a trail hiking in 25 or 30 minutes. It's just unbelievable to me. Obviously, our pack systems are designed for those individuals that are backpacking in, they're going to harvest their animal and then they need to be able to get that animal off the mountain to their camp. That's a fantastic option that we have here in the state of Idaho. But, if you just want to go and get out and go to the high lakes and go fly fishing, or just get away for a couple of days, you can do it any weekend in this state. So, for me, the freedom that we have in this state to have access to so much public land. I can't reinforce enough how important it is that we protect our public lands so that it doesn't get sold. It just really limits the ability for everybody to get out and enjoy what's God-given. I would say the freedom to be able to do that when I want to."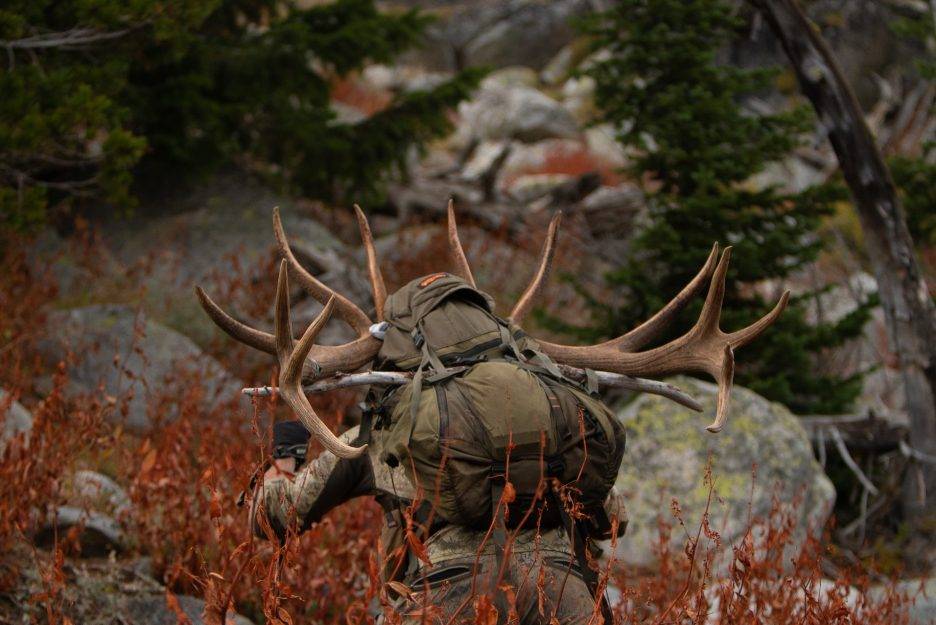 Q: Do you have a favorite place in Idaho to test your products?
A: "There's some areas where we go spring bear hunting that's probably my favorite. I don't know if it's because we've been cooped up all winter, but when spring bear hunts hit for me, and everything is popping, everything's coming to life… There are some areas up on the South Fork of the Boise River when you start to head towards Atlanta that test your ability. You've got steep peaks, it's pretty wild back into that area. It can be a bit challenging to get to, but to me, getting up into that part of the country, the isolation back in there is fantastic. God spent some special time when he created the Sawtooths, there's no place like that that I have ever seen. So, if I had to pick one spot, it would be the Sawtooth Mountains."
Q: For visitors who have never been to Idaho, what's one thing you think they must do or see while in Idaho?
A: "Get out and experience Idaho – not from the road but from the trail. You get to see some amazing things from the vehicle, but if you have the physical ability to get out and just do some hiking and get off the beaten path with some trekking poles you get to experience it from a totally different perspective. There's nothing like hiking three, four or five miles and getting up on top of a ridge line and the stillness that you'll experience. It's hard to do that from a car. So, I would just encourage anybody that comes to Idaho to do that. Take that in because it's pretty special."
For more information about Initial Ascent and their pack systems, visit their company profile. Then check out all Tested in Idaho's amazing companies that test their products here in Idaho.