Idaho is home to diverse landscapes ranging from forests, mountains and high desert to rivers and lakes, and ranks high in the country for both wilderness acres and navigable miles of whitewater. This access to open and wild spaces not only draws outdoor enthusiasts from all over the world but has also inspired entrepreneurs and existing companies to launch or move their outdoor-recreation businesses to a place where they can develop and test their products in their own backyard. Come along as we meet these companies and learn what makes Idaho so unique and crucial to their business.
Chris Reeve Knives found its way to Boise over 30 years ago after the founder saw demand for a homemade knife while living in South Africa. When the couple, Anne and Chris made a visit to Boise, they instantly fell in love with the city and the state. Read our conversation with Anne Reeve of Chris Reeve Knives and why Idaho is the perfect playground to create and test their products.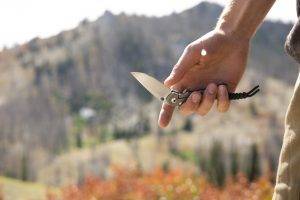 Q: What spurred you to locate your company in Idaho? What Characteristics or accessibility to resources factored into your decision to locate here?
A: "Chris and I came from South Africa in 1989. We had a customer here in Boise. We visited them for about 36 hours, and decided, let's give it a bash! We got a whole bunch of literature about Boise and about Idaho, and thought 'oh my gosh, we didn't even know such a place existed.' We came here in March of '89 and honestly, we had the feeling that if it didn't work out, we could go somewhere else – 34 years later, we're still here. It speaks volumes for the great place Boise, Idaho is."
Q: Did you consider any other places before choosing to locate your business in Idaho?
A: "We had some good friends in Tucson, Arizona and we thought maybe that was a possibility. After reading more about what Idaho offered, we just thought the change of seasons, the outdoors, and the mixture of dry and moist parts of the state were more appealing than hot, dry Arizona."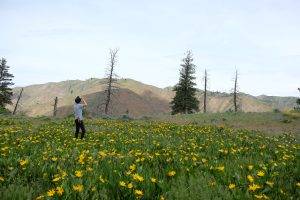 Q: How did your company get started? How did you get the idea for your product?
A: "Chris, who has retired now, made a knife when he was an apprentice tool maker. The military in South Africa was compulsory as opposed to here where it's a voluntary force. But he had no money, so he actually liberated a piece of steel from the tool room and filed it in his bedroom just as something to do. Then, he got a concept for a particular kind of knife that was pretty much impervious to the weather. He started making those and saw demand and interest. Suddenly, we found ourselves 30 years later employing 47 people and occupying 15,000 square feet."
Q: What has your experience been since relocating to Idaho?
A: "Best decision I ever made. We love it. It's a great place to have raised our son. He was born here in Boise. So, for education and safety and just a great lifestyle, we love it."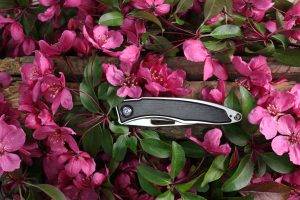 Q: What's your favorite thing about Idaho?
A: "There's so many I can tell you. People here are so friendly. I like the independent thinking. You're pretty much free to be yourself and I find that very appealing. I love the outdoors."
Q: Do you have a favorite place in Idaho that you like to recreate outdoors?
A: "Over the years, we've done a lot of camping in different places. Each one has its own charm. I just love my little house in southeast Boise. I walk a lot. So, to be able to get out into good fresh air for the most part is great. The trails around the foothills are all so easily accessible. I'm not a big skier or watersport person."
Q: For visitors who have never been to Idaho, what is one thing that you think they must see or do when they're visiting the state?
A: "You've got to walk the Greenbelt, see Coeur d'Alene, and you should probably drive from Boise to Coeur d'Alene. The ski areas are all so beautiful. The Sawtooths are amazing. You have to see Sun Valley. There is not a place that's not worth seeing. By contrast, you go to Craters of the Moon, and it's so starkly different than it might be to McCall. There's a lot of variety to see here."
For more information about Chris Reeves Knives, visit their company profile. Then check out all of Tested in Idaho's amazing companies that test their products in Idaho here.