With thousands of firearm and light or laser combinations on the market, it's nearly impossible to find a holster to meet the needs of every gun owner. At least, that's how it was until 2011 when Werkz came on the scene.
Based in Princeton, Idaho, Werkz enables law enforcement, military and armed citizens to carry their pistols in comfort. Werkz manufactures custom holsters molded from an impressive inventory of mix-and-match configuration options. Built with modularity in mind, a Werkz holster can be used in a variety of ways by simply swapping attachments.
Not only do customers benefit from Werkz's industry-leading catalog combinations of more than 220 pistols and 80 lights and lasers, but customers also receive their gear in record time. With Werkz, there's no need to wait months for a personalized sidearm holster. Instead, a custom order can be completed in as little as two weeks. Production holsters covering a variety of the most popular configurations are typically shipped the same day, which is virtually unheard of in the firearm accessory industry.
Werkz holsters are all made from Kydex, resulting in unmatched retention and security. Whether you own a common Glock 19 or a Steyr C-9 with a Viridian laser, Werkz ensures you'll carry it with a reliability that's Tested in Idaho.
MORE WERKZ
Follow Werkz on Facebook and Instagram @werkzholsters.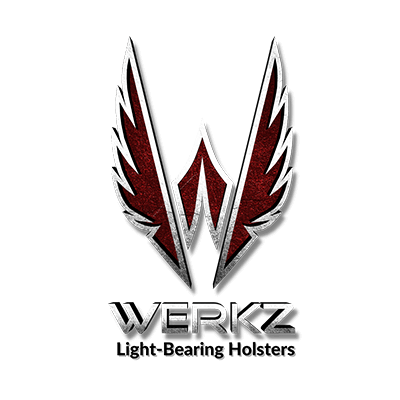 Website
Region
Northern
Location
Princeton, Idaho
Category
Accessories, Shooting Sports