K-EDGE started in Boise, Idaho, in 2008 to fix a specific need in the cycling world: keeping the rider's chain from derailing (falling off). The first K-EDGE "Chain Catcher" was used to win an Olympic Gold Medal and quickly was adopted by Pro Tour cycling teams. Owned by Boise native and K-EDGE President Eric Jensen, the K-EDGE team still tests all K-EDGE products by riding and racing around the Boise foothills roads and trails.
Today, K-EDGE produces elite-level bicycle accessories, including: computer, camera and light mounts, chain catchers and chain guides. Every K-EDGE product is made in the Boise CNC machine facility.
K-EDGE is distributed in over 40 countries worldwide and can be found at the best bike shops. K-EDGE products are the choice of over half the teams in the Tour de France and are relied on by 3x World Champion Peter Sagan and the Tour de France 4x champion Chris Froome.
K-EDGE products come with a lifetime warranty and are known for their legendary quality, craftsmanship and durability.
K-EDGE's success lies in the combination of rider feedback, cutting edge design and advanced CNC machining capability. In addition to making world class bike parts, our factory is a 30+ year leader in the wood and food cutting tool industries.
K-EDGE builds products for their own rides, their customer's rides and for the world's greatest bike races. When you choose K-EDGE you can count on the product to perform every time.
MORE K-EDGE
Follow K-EDGE on Facebook and Instagram @kedgebike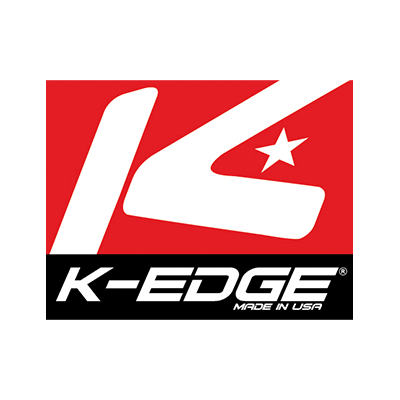 Website
Region
Southwest
Location
Boise, Idaho
Category
Cycling