As fall makes its grand entrance into Idaho, with its sweeping red, orange and gold colors, there's no lovelier time to find a wide stretch of water, tie a fly and toss out a line. To get you—or the fly-casting fanatics in your life—ready for the next river, stream or lake trip, we've rounded up some of our favorite Tested in Idaho fly-fishing gear for fall.
1. The Rod
Place your fly exactly where you want it with the precision of this bamboo fly rod. Elegant, lightweight and flexible with a great feel, you'll have a blast fishing anywhere.

2. The Reel
Who says you have to sacrifice form for function when it comes to your reel? Enjoy high performance while showing a little personality with one of these featherweight works of art. Each of their reels is decorated with bright colors and designs. So, on the very best and the very worst of fishing days, you'll always have the coolest reel around.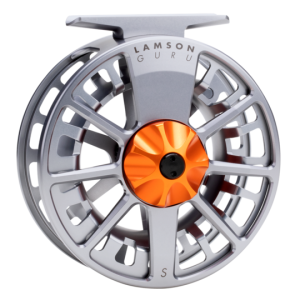 3. The Box (+ Flies!)
When it comes to fly-fishing, an ordinary tackle box simply won't do. Your flies will get tangled, your box will get mangled, and moisture will be trapped inside. But not with this compact, waterproof and breathable fly box that comes with 24 Tenkara kebari flies so you're ready to roll when you hit the water.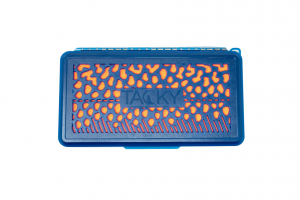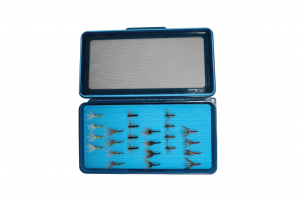 4. The Tool
Finding a release method that is fish- and fisher-friendly can be challenging. This handy tool helps you remove hooks while protecting the fish, your fingers and your fly—all without the need of a net.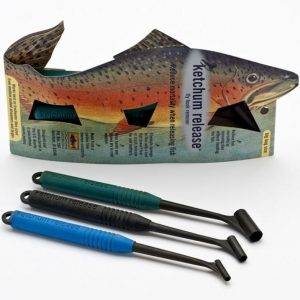 5. The Cooler
Fishing trips can be an all-day or an all-week adventure. That's why you need a trusty cooler to keep your drinks and food cold, which in turn will keep you chill for however long you're on the water.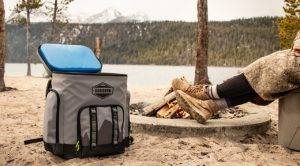 6. The Clothing
Just because it's fall doesn't mean the sun won't be out. Protect your skin while sporting your love of fishing with this long-sleeved water-camo shirt or this stretchy, fast-drying hoodie that also features a built-in gaiter.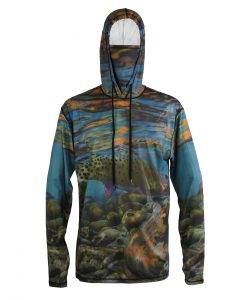 7. The Shades
When you're staring at the water all day, you need dependable, comfortable eyewear with polarized lenses and UV protection. See straight to the bottom with these water- and sweat-resistant frames that will have you seeing and looking good.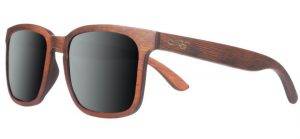 Find more great gear for your fishing trips and learn about these and other Tested in Idaho companies here.