Modern firearms date back to the mid-1300's. With a history spanning over 650 years, how can anyone possibly continue innovating? Tactical Solutions, based in Boise, Idaho, gladly accepts that challenge.
What started as a job shop manufacturing parts for automotive, aerospace and the medical industry, has since transformed into an industry leader in the development of lightweight, accurate and versatile rimfire products. TacSol's complete line includes firearms, firearm barrels, accessories, realistic-feel caliber conversion and upgrade kits, and suppressors, including the Axiom suppressor that won the 2018 Firearms Industry Choice Award.
The quality of TacSol products does not go unnoticed by shooting sport fans and advocates around the world. The company exports to over 15 countries and their firearms are used by top shooters who dominate in national and international competitions, winning multiple world titles.
Although they're products can be found in nearly every corner of the globe, all TacSol products are manufactured in the United States. This ultra-modern shop still completes much of the manufacturing by hand to ensure every small detail is cared for.
Whether they're disrupting the industry with colored firearms or enabling hunters to travel more easily with a takedown rifle weighing less than four pounds, TacSol always hits the mark because they're Tested in Idaho.
MORE TACTICAL SOLUTIONS
Follow Tactical Solutions on Facebook and Instagram @tacticalsol.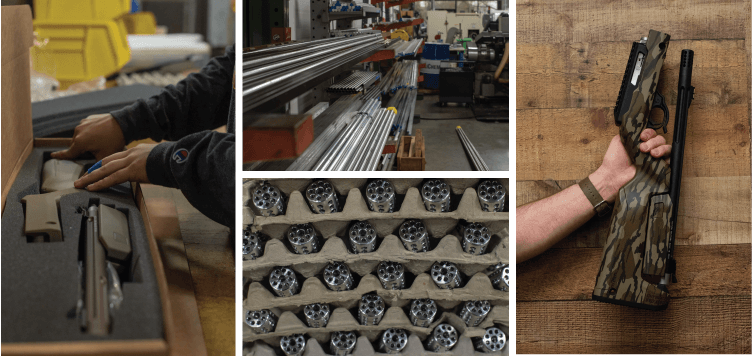 Website
Region
Southwest
Location
Boise, Idaho
Category
Shooting Sports