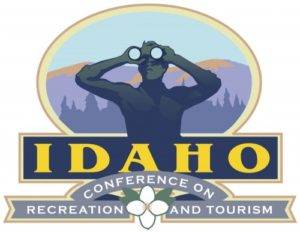 Did you know tourism is one of Idaho's top three industries? With the outdoor recreation economy expected to grow 18% over the next decade, it's more important than ever to understand how your business, organization or community contributes to and benefits from this booming economic powerhouse.
Join us at the Idaho Conference on Recreation and Tourism (ICORT) in Sun Valley, Oct. 21-23, for inspiration, education, networking and immediate action steps you can take to capitalize on your place in our recreation economy. You will:
Hear from other Tested in Idaho Companies – Club Ride, DECKED and First Lite – as they share their insights about Idaho's outdoor recreation industry.
Hear from national destination, recreation and tourism leaders (like Roger Brooks, Jade Broadus, Daniel Janes, David Langhorst and Dave Bratton) and partners about trends impacting our industry and what the future holds.
Learn the real stories — and real data — of Idaho communities and companies who have found their place in the recreation economy.
Gather the tools, funding and collective impact opportunities to turn inspiration and ideas into action for your community.
Our presentations and breakout sessions will deliver actionable content covering:
Branding and economic development for small communities
Niche tourism opportunities: Astrotourism, wellness, history & culture
Emerging issues: Responsible tourism, GDPR and CCPA data compliance
Inventorying and amplifying your recreation assets
Identifying grant and funding opportunities
Idaho companies that are creating products inspired by and for recreating in Idaho
Have questions? Please contact icort@tourism.idaho.gov We look forward to seeing you!