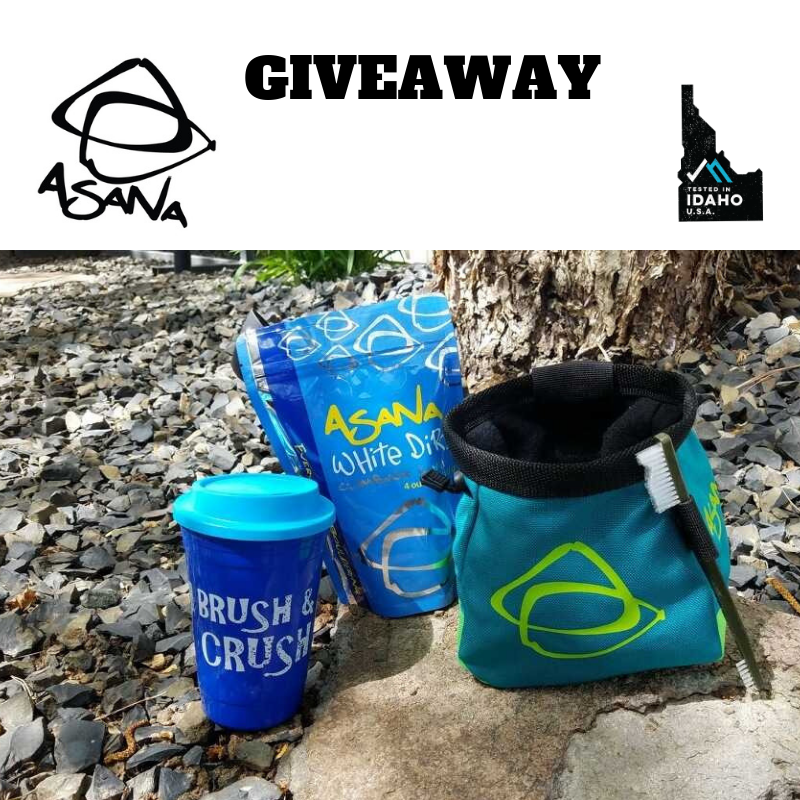 Whether you're an expert or just learning the ropes, there are essential tools every climber needs. Some of the essentials include chalk, and a chalk bag and brush. In honor of climbing week, Tested company, Asana Climbing Gym, would like to hook you up with these three must-haves for the sport.
Asana believes a "technical approach to applying chalk can make all the difference in the world." That's why, in their bags of White Dirt, they include fine grained and large chunks of chalk. This allows you to be sure you are getting full-coverage application, even in the grooves of your fingers, with the fine-grain as well as more specific placement with the chunks.
You'll also need a Mini Bucket chalk bag to hold your White Dirt. This handmade chalk bag is designed to be a cross between bouldering and sport climbing. It comes with a belt loop to attach to your climbing harness but also features a wide, flat base to sit upright on the ground.
Finally, a chalk brush is necessary for your climbing adventure. Asana's chalk brush is designed to clear rocks and climbing holds of chalk residue. This is a two-sided brush with different bristle lengths and firmness to clear any surface or crevice.
You won't want to miss out on this giveaway starting on April 27th and ending April 29th! To enter:
Like the Tested in Idaho giveaway Instagram post

Follow Tested in Idaho and Asana

Tag 3 friends you want to climb with and use the #testedinidahogiveaway
To enter, you must be 18+ and an Idaho resident. To see a full list of regulations, click here.